What a fantastic little trip down to Lethbridge, Alberta for my first ever engagement session in the area! It is a couple of hours south of Airdrie, so the family came along for this trip and they love having a look around too. As the kids played with dad, I drove around town to have a look with a "photographer's eye" and scout the city. My lovely couple, Carolyn and Kellan, live in the area and had sent me several locations they would love to shoot at, so I checked them out.
I was in awe of all the lovely old buildings around Lethbridge. Talk about spoiled for choice for so many awesome locations for portrait photography. Carolyn and Kellan were very keen to capture the beauty of the coulees in their session. So our number one location, the Galt Museum, not only had a great westerly view for a golden hour sunset session, but it was also special to their hearts. It was where Kellan proposed and Carolyn said yes!
As I walked around, I found some awesome ruins of an old hospital and the trees behind were in bloom! Amazing!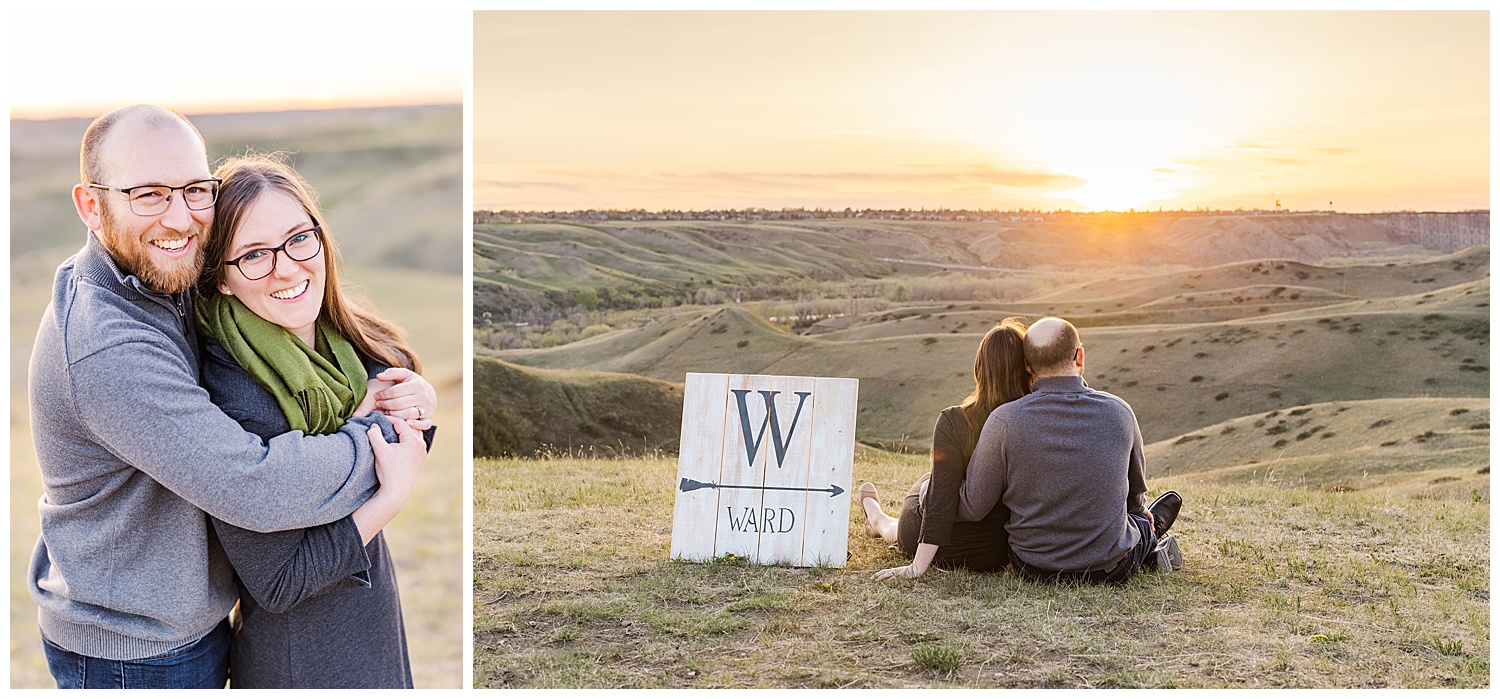 We had a warm day, no wind, a magnificent sunset, green coulees and one very happy couple. If this is the bearing their marriage is heading, then I say full steam ahead. It's going to be a beautiful life. This ship set sails in September for long and happy life together. Can't wait for join the journey.
Don't forget to follow my social media to see the wedding sneak peak when they are ready to viewing.
Facebook Ethereal Photography and Media
Instagram @etherealphotographyinc